Happiness Coaching
for people who want lasting happiness and more joy in their life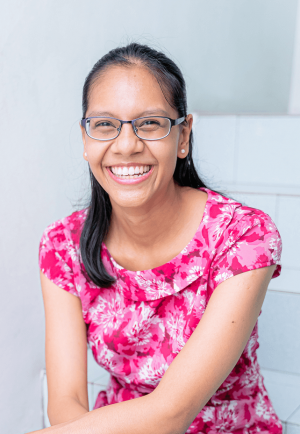 My mission is to help you achieve more happiness and joy in your life.
I believe everyone deserves to be happy and live a joyful life. This life is given to us in abundance. But many times, we let our circumstances rob our happiness. The truth is – Happiness is a choice. Always.
As your partner and coach, I will support you in understanding and removing what's getting in the way of your happiness. We will uncover how other people's beliefs and desires affect your own, eliminate unwanted parts of your identity, free yourself from self-sabotaging habits and negative patterns. I will be there to hold you accountable.
Have you experienced any of these? Can you relate?
Do you feel like you were once a happy soul and now you're not?
Nothing you do seems to be enough. You feel like you're lacking something. You wish things could be different.
Do you feel like you deserve to be happier but there's something stopping you?
It feels like every time you try to be happier or you try to get "there", there's always things getting in the way. Maybe it's that inner voice trying to talk you out of it or self-doubt. Maybe someone said something to you some time ago and the thought just comes up every time you think of living a better and happier life.
Do you find yourself often saying "If I have X, then I'll be happy"?
You're unable to be truly happy because every time you think about something, X hasn't happened or you just don't have X yet.
Do you feel unhappy that some things just didn't happen the way you thought it should be or expected it to be?
You fear that if things don't go according to how it should be, the worst could happen and it could be difficult for you to handle. When things don't turn out the way you expected it to be, you're frustrated and maybe even can't get over it.
Are you unhappy with your career, relationship, or life in general?
You go to work because you have to. It's what pays the bills. But you drag your feet to work and your heart knows that's not where you want to be. You're not happy in the relationship you're in. You're finance is a mess. You're all over the place. You're exhausted. Maybe even reaching the point of burning out.
I am very thankful to Cynthia for coaching me. She helped me to shift my negative subconscious mindset to positive. She coached me on exercises on how to build positive lifestyle and to set goals in this journey of life. Overall , it was a great experience. Thank you so much
Cynthia has a happy vibe that by just talking to her lightens up my mood. She listens and concludes in the right sentence explaining what you feel. She likes to hear what you want to do before she suggests a way to you. I felt my burden lifted when talking to her. I hope she continues what she is doing now so that more people will be happy.
I've loved coaching with Cynthia! She has helped me with dating and relationship advice and I've grown so much in my understanding of myself through her expert guidance and questioning. I am working towards meeting my dream partner and she is assisting me through the process. Currently I have greater sense of peace and self worth through this work and I look forward to continuing our sessions and achieving all my goals.
Do you want to feel lasting happiness and
have a more joyful life?
"Happiness is the highest form of health."
~Dalai Lama~
No-strings attached session
We will begin the journey with a free, no-strings attached Discovery Session for us to get to know each other better and to see if we can work together. This will help us identify which areas of your life that you may need help with. This session will take about 30-45 minutes. 
Ready to start your journey towards more happiness in your life?