LIFE & PERFORMANCE COACH
I'm Justin Gerard and I'm here to help you achieve a more fulfilled life.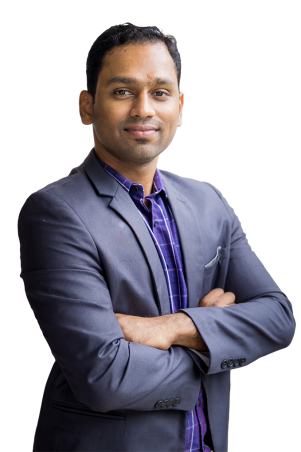 I believe no matter what problems or obstacles life give us, it's a call and an opportunity for us to grow bigger, smarter and better. With this in mind, I would love to help you move forward in any areas of your life that you may be having some issues with.
In my strategic approach with Human Needs Psychology & NLP tools, I would love to help you identify the resources you need to help you have a breakthrough.
The key to lasting happiness and success is how we use our mind and body to experience continuous progress in life. Once you change the mental attitude and beliefs, you are able to transform your life for the best. Most people are trapped and are held back by their negative self talk, limiting beliefs and doubts. They become stuck and are unable to reach their dreams and goals.
If you are in this situation, I would love to help you reach your desired life or outcomes.
The whole coaching journey is like a mirror that will help you reflect and ask questions you never thought of asking.
As you progress, the image in the mirror will be much clearer.
In this "Google it" age we can find the answer for almost anything we want but why we don't take action towards it?
Is it just fear or is it just a lack of faith?
It is normal to be afraid but it's NOT OK to allow fear to stop you.
In coaching, I will help you identify:
where you want to be

where your are now

what is holding you back

and what it takes to reach your next level
Justin is a rare, special and exceptional coach. He has a kind of wisdom and insight that are rare to find in this world. His incredible ability to connect immediately and make me feel heard, understood and valued made it very easy to open up to him. You can feel that he cares and he gives all of himself to his coaching. Working with Justin has been a transformative experience both internally (emotionally) and externally (achieving results). He helped me so that I could make difficult decisions and take decisive steps towards a brighter future. Thank you Justin for helping transform my life! My 5 star recommendation is for anyone in need and ready to make a massive change in their life!
Justin is someone whom has potential to unlock a person capabilities and capacity to achieve a greater heights in there goals.
Working with Justin has been a life changing experience. He has a unique style and approach alongside his relatable, practical and actionable insights. Throughout my coaching sessions, Justin has guided and aided me in figuring out reoccurring patterns, addressing blind spots and debunking limiting beliefs which allowed me to explore and progress towards unleashing my potential and becoming a better version of myself. He is absolutely kind, patient and caring and I would highly recommend his services.
Request a FREE 'Clarity Session' to discover how working with a coach can help you succeed.
FREE Clarity Session
During your free, no-obligation session, you and your coach will:
Get clarity on your top goals
Identify what's holding you back
Get an action plan to achieve your specific result
Let's Get Started!
READY TO TEST OUT COACHING?